A Carpenter Plus
Home and Corporate Remodeling in South Florida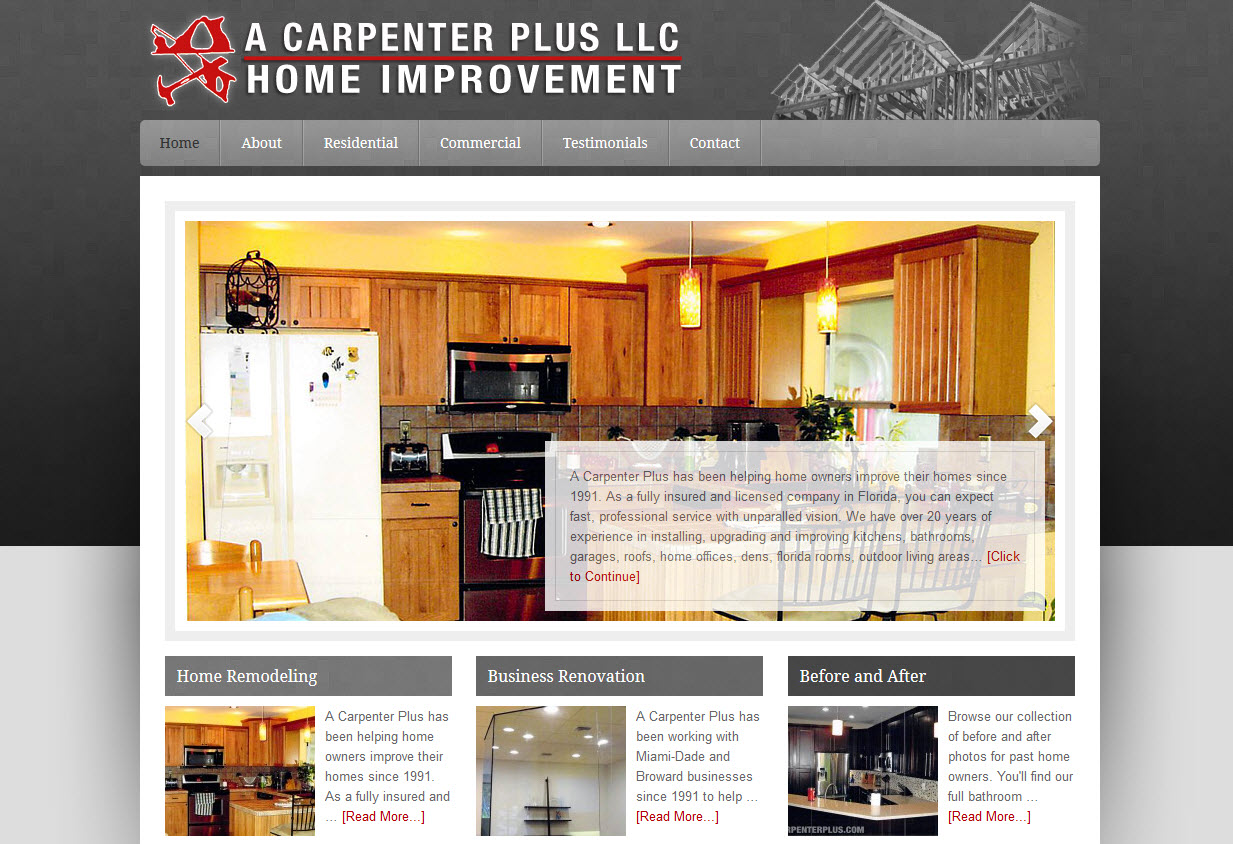 A Carpenter Plus has been building, upgrading and renovating commercial offices and residential homes for the past 2 decades.
Project Details
Website Design
Graphic Design
Visit the Website
Learn More About Our Website Design Process
Interested in working with us? Click the link below to learn about our process and pricing.